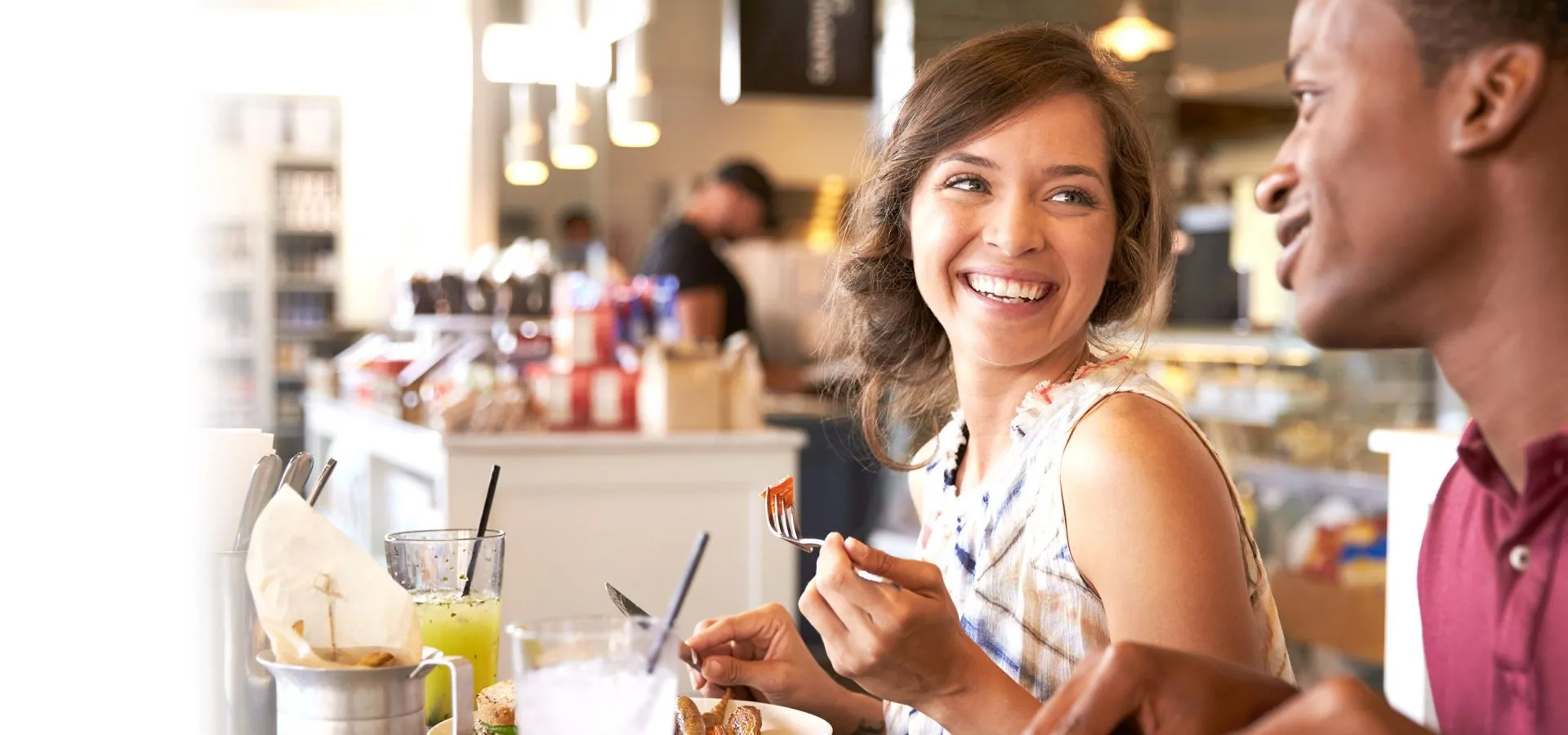 Reach and influence diners throughout their journey
Proven restaurant marketing plans from Local Solutions drive real results for your business.
Restaurant marketing experience, your success
In a competitive marketplace, it is critical to stand out. Our experience allows us to take your challenges and apply the right solutions that work. It's about understanding the consumer journey, knowing the restaurant industry, your competition and the community where you do business. Let our proven solutions work for you.
334 MM+
Restaurant
Impressions Served
1,500+
Restaurant Campaigns
Managed
14,000+
Digital Ads Produced
1.8 MM+
Restaurant Clicks
Generated
of diners have used at least one online review source in the past 3 months.
TouchBistro
2017
look at the online menu and website before stepping in the door.
TouchBistro
2017
visited a restaurant they'd never been to purely based on positive feedback on social media.
TouchBistro
2017
Connect with hungry consumers
As diners search for a place to eat, it's important for your restaurant to Get Noticed, Be Found, and Convert at the stages that matter most.
Contact Us
Who we serve:
Beverage Companies
Breweries
Distributors
Franchises
Local Restaurants
Pubs
Quick Service Restaurants
Restaurant Groups






Lee's Chicken saw sales increase 12% YOY in the first 30 days! In addition, Lee's franchise owners to the South and Northeast saw residual value from the promotion and are interested in starting their own campaign.
Lee's Chicken
We had a 310% over delivery in overall impressions and 216% higher click through rate than Google Analytics benchmarks. Total Facebook reach was over 1.9 million for live video alone.
Hooters
By using Texas Pete's existing recipe videos to highlight the "Flavor of Football", we were able to create a native content series that resulted in 1.6 million social impressions and over 480,000 Facebook views. These impressions and views generated over 6,500 engagement and post clicks, 870% over the average engagement rate!
Texas Pete
As a first time Local Solutions digital client, we were able to increase their eCommerce conversion rate by 33% in less than four months. Likewise, overall revenue and overall transactions online significantly increased!
Local Pizza Place