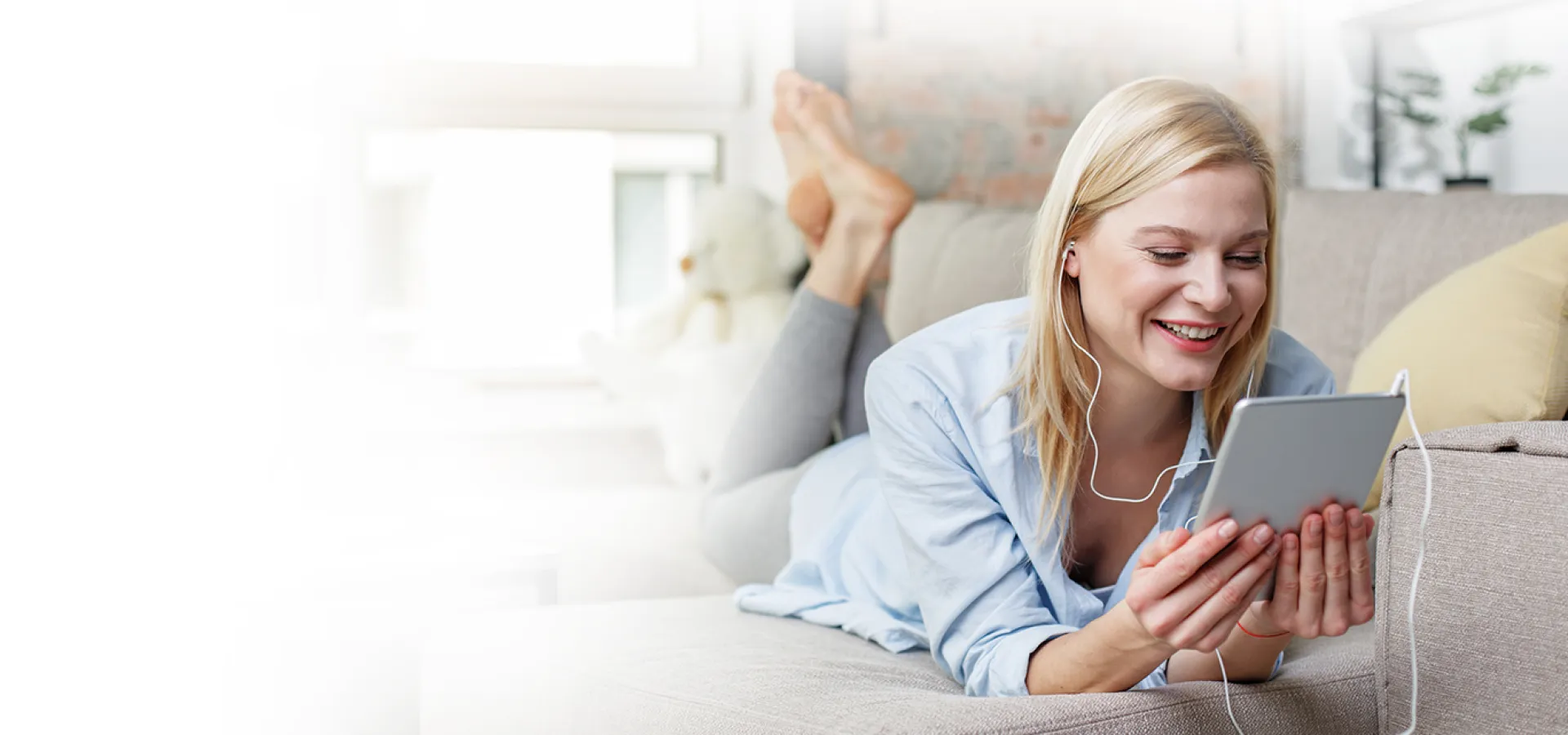 Engage consumers with sight, sound, motion, and emotion to drive action with video production services.
Visually and emotionally connect with your target consumer with impactful stories using our video production services. Online video advertising drives action as consumers see the value your products and services bring to their life. Consumers spend over 5 hours a day watching video content. It's a critical point in the consumer journey and one that markets shouldn't miss.
Our Solutions
Connected Video reaches over 87% of all US Internet users. Our custom solutions combine strategic video targeting with high-quality video production services to reach and influence the right consumers to take your desired action. 81% of people have been convinced to buy a product or service by watching a brand's video.
Pre-Roll
Over The Top Ads (OTT Advertising)
Outstream
Social Video
Video Production Services
Pre-Roll
Build awareness by targeting specific audiences with video advertising that's contextually relevant to what they're watching.


Our Strategy
Capture the consumer within the first few seconds
Ensure targeting will deliver relevant and timely messages
Develop compelling video creative that engages consumers and drives action
Reach consumers in the moments that matter with mobile video advertising
55% of people who searched for a product on Google head to YouTube afterwards to learn more.

(Google, 2018)
Over The Top Ads (OTT Advertising)
Reach cord-cutters and the growing number of people using connected TV with advanced targeting capabilities and non-skippable ads.


Our Strategy
Increase the reach and scale of your message
Capture the multi-screen audience
Engage consumers on their time
74% of US TV households have at least 1 connected TV device.

(Leichtman Research Group, 2018)
Outstream
Influence consumers with less intrusive, highly viewable video ads that play outside the standard site players.


Our Strategy
Deliver your message within contextually relevant placements
Capture consumers who are already in a lean-in mode
Brand professionals cited outstream as being more aligned with their
campaign goals
related to brand awareness, driving online purchases and targeting key consumers.
(MediaPost, 2016)
Social Video
Engage consumers where they spend their time - on Facebook, Instagram, and YouTube. With YouTube TrueView, pay only for the social video ads that are watched in their entirety.


Our Strategy
Deliver thumb-stopping creative that drives action
Capture engaged consumers
YouTube now reaches more 18 to 49 year-olds in an average week than all cable TV networks combined.

(Google, 2018)
Video Production Services
Visually and emotionally engage consumers through high-quality video production services that tells your brand story. On-site shoots and rapid development available.


Our Strategy
Multiple options to meet your needs
Video messaging customized for each platform
HD quality video
60% of both B2B and B2C marketers use video for marketing

(Content Marketing Institute, 2017)
50% of shoppers say they use online video while actually shopping in stores.
After watching a video, 64% of users are more likely to buy a product online.
In 2018, 1.87 billion individuals will use a mobile phone to watch a digital video.
Four in five internet will watch digital video at least once a month this year.
How We're Different
We're more than just an algorithm. We combine people, process and technology to produce best in class results for our clients.
PEOPLE
Our team of digital experts is dedicated to delivering real business results for our clients. We understand what it takes to make a successful marketing campaign. We will work with you every step of the way to identify your unique needs and goals, develop a customized plan based on your consumers' journey, and partner with you to ensure the campaign is delivering results for your business.
PROCESS
Process is critical to managing business. Our processes allow us to better manage campaigns, drive stronger performance and deliver true ROI results for our clients. We invite you in to the process with onboarding guides that will help you understand the steps to getting your campaign launched and the checkpoints for reporting and optimizations.
TECHNOLOGY
Technology really ties it all together. Our people and our processes intersect with the use of technology to gather data, maintain communication, identify the right audiences, efficiently run and manage campaigns. The integration and power of technology improves campaign performance for our clients.
"Video pre-roll lead to over 4,000 new prospective clients to the website. Time on website and online conversions continue to increase!"
- Blaine Jones Law
Our Facebook Live sponsorship delivered over 1.9 million viewers
- Major Restaurant Chain